Right, so I've been using GPlates for a long while now, for the purpose of worldbuilding (for fiction). Today I've run into an unexpected problem. When I try to create topological boundary polygons from existing features (in this case, sections of coastline), the result is either a completely invisible feature, or a polygon consisting of only one of the features I selected for the polygon.
Here is an example of one of the polygons I'm trying to create: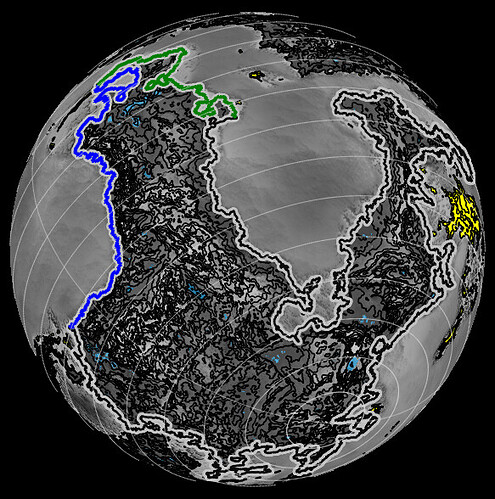 And here is the result:
[Guess I'll have to put this image in a reply, due to new user image per post limit]
What is happening here? The ends of each coastline segment feature are snapped to one another, so I do not understand why this is happening. It's been a long while since I've actually used the topology tool, so maybe I'm doing something basic wrong here.
Swift help would be very much appreciated.