Hi everyone,
My problem with Gplates is related to the export function.
I am using he data from Cao et al. (2017), rotations of Muller, Young and Cao, and the Present Day Coastlines.
Apparently the funcion works fine, but nothing is created in the directory. I tried with shapefiles or tiff.
Console shows me this warning:
libpng warning: iCCP: known incorrect sRGB profile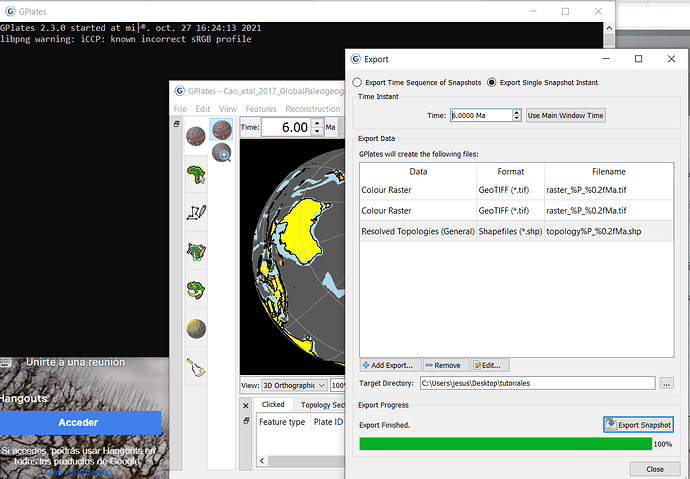 So I am not sure how to solve it.
Thanks in advance