Hello everyone:
When I read an ESRI Shapefile to GPlates 2.3, I received the error message as shown in the pictures attached to this message.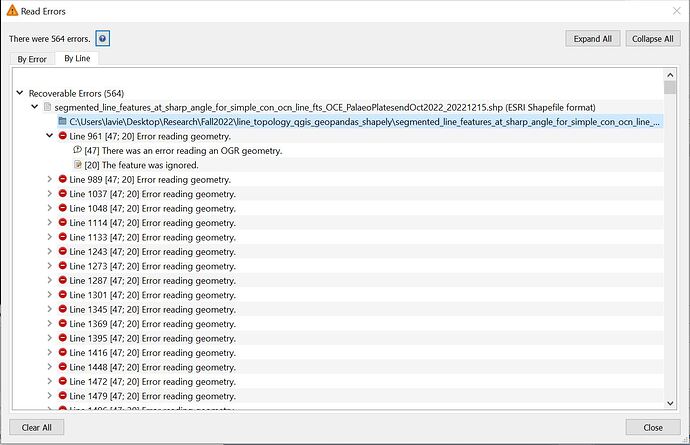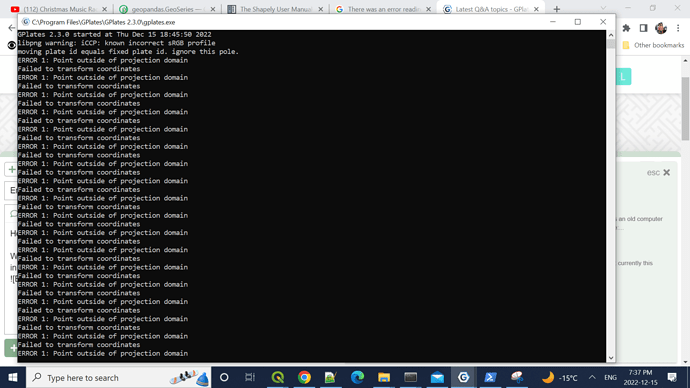 However, when I check the features from the shapefile in the QGIS program, I did not receive any error related to geometries or projection.
May I ask for your suggestions of how I can fix this error please?
Many thanks.