Hello, I am new to the community so I apologize for the format and if this question has been asked before.
I am having issues moving my plates around in Gplates.
To be specific, when I select a plate/object and move it around the globe, I am only able to move the plate once, as any other movements are seemingly unregistered once I press 'apply'. This problem seems to occur after I open the Kinematics Table, although I am unsure how they are related and I completely close the Kinematics Table before moving any plates again.
I have checked my .ROT file and it is correct to my knowledge and I have no odd settings enabled.
See attached image for a better understanding of my issue.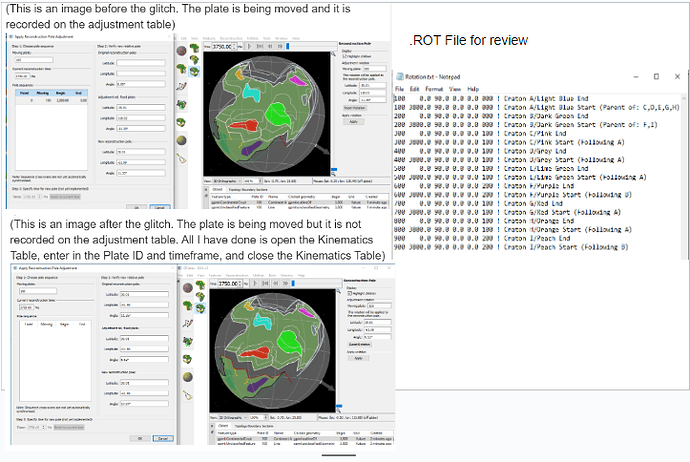 Any help is greatly appreciated!