Hello all,
I am having issues adding interior blocks to a topological network. Triangulation of the mesh is essentially ignoring the interior blocks that I add, and the block features disappear from the view when they are added to the topological network. I am using GPLATES 2.3. I will add a few screenshots below to show what I mean.
I am thinking there is something wrong with my features that are being added to the interior. I get the following error message:
Unresolvable feature reference to "Gplates-12cbf64b-4b5a-4f75-9a00-9c6a36354a9a"
The rigid interior blocks functionality if awesome for modeling intra-plate deformation, and I have had it working in the past. Not sure what is going on here.
Thanks for any advice on how to fix this.
-Brandon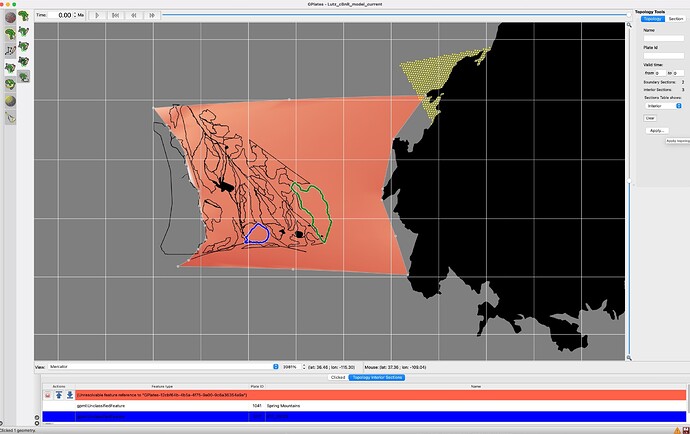 only able to upload a single screenshot