I've got two microplates that have pulled away from their parent cratons, and after a certain time these two plates also rift apart. I'm trying to figure out what the rifting zone might look like at the boundary of the microplates, and I think extending the subduction zone of one would be the most logical option for the first 20 Ma or so.
However, I can't quite figure out how to draw a line topology so that it "extends" because I don't know where or how to anchor it at the purple transverse boundary. Here's three screenshots to illustrate what I mean: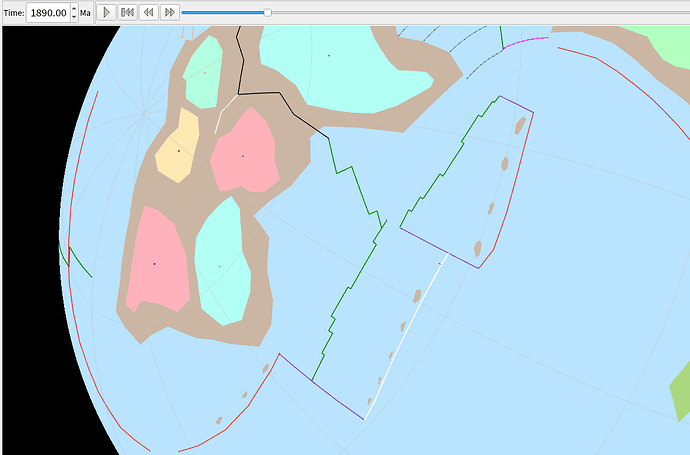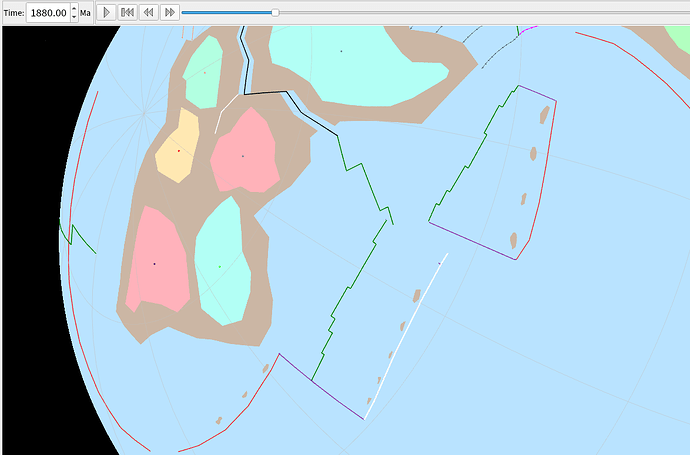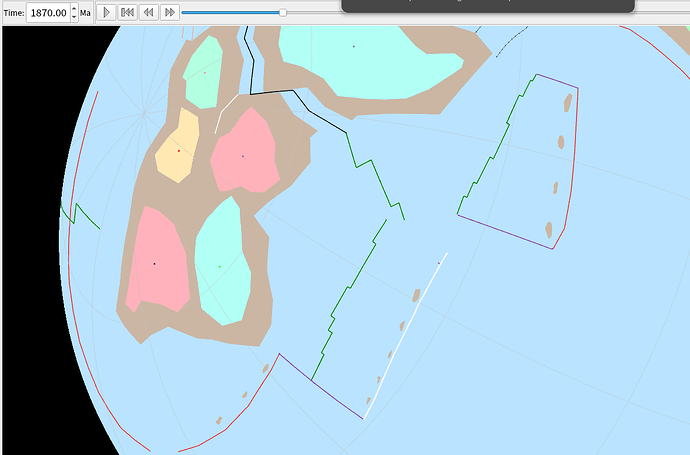 Is there a way to do what I'm trying to achieve?