Hi all
I'm getting another crash from GPlates, this time while trying to export reconstructions. The program crashes immediately after clicking Reconstruction → Export with the following error dialog: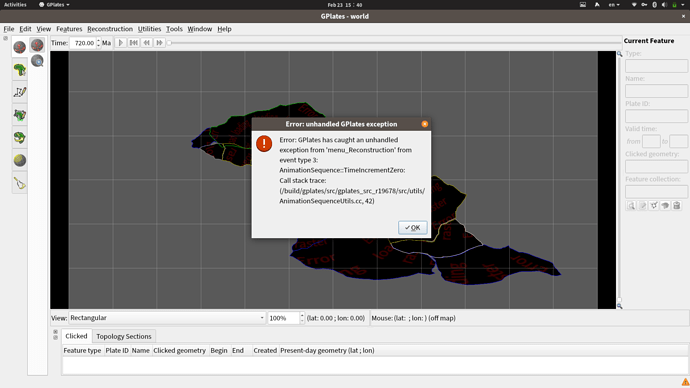 So far I've tested it with a variety of different sets of data, including no data, and the error happens every single time. Here's a couple of stack traces: GPlates crash on Export Raster · GitHub
Is there a development version of GPlates available for testing, such as the Git development branch or similar? I've had a huge number of issues with the Qt5 port as compared to the previous Qt4 version, but I can no longer install any Qt4 applications due to dependency issues. I'm happy to test various features as I'm not using GPlates for important research or time-critical projects.
kind regards,
Robbie